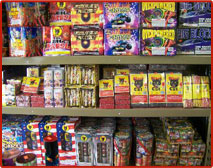 Nelson's Fireworks Oulet
Welcome to Nelson's Fireworks Outlet, Inc. where our mission has always been to provide the lowest priced, highest quality fireworks. We have many locations throughout the Dallas - Ft. Worth Metroplex, including three of the largest fireworks stands in Texas.

We are currently closed!
Please check back on June 24th for the first day of the fireworks sales season in Texas!
NOTES ABOUT DROUGHTS & BURN BANS
Many people are unfamiliar with rules as they relate to fireworks in Texas. This is understandable as most people only shoot off fireworks once a year. What follows is an attempt to give some guidance on shooting fireworks in Texas. Read More...


MEGA-STORE LOCATIONS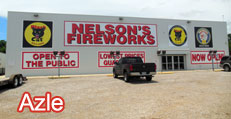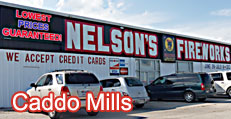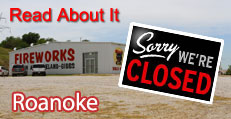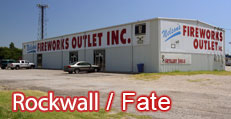 What is going on with the Rockwall store?
CITIES WHERE WELL SELL