Nelson's Fireworks - Frequently Asked Questions
When do you open for the season!?!?
Nelson's Outlets will open on June 24th for the 4th of July selling season, and December 20th for the New Year's selling season.
When do you close for the season?
Nelson's Outlets will close at midnight on July 4th for the 4th of July selling season, and at midnight on January 1st for the New Year's selling season. Remember to buy early, and buy often!
Where are you stores located?
Nelson's has many convenient locations located throughout the Dallas/Ft. Worth Metroplex. To find a location near you, click here.
What kind of fireworks do you carry?
Nelson's Fireworks sells Consumer Fireworks or 1.4G class, formerly known as "Class C" or "Common Fireworks." For our complete product listing, click here.
Are there any fireworks that are illegal in Texas?
Small Rockets are specifically prohibited in the state of Texas. Small rockets definition: less than 4 gms propellant, and casings less the 5/8" x 3 1/2" overall length. source: Texas Firework Safety
These fireworks are generally known as Bottle Rockets. However these should not be confused with the larger stick rockets that contain more than 4gms of propellant which are legal in Texas. We have a large selection of stick rockets which can be viewed here.
NOTE: As of January 2, 2008, the sale of stick rockets with a stick length of less than 26" is prohibited.
Where can I shoot fireworks?**
Typically in the state of Texas, you can only shoot fireworks outside of incorporated areas. (city limits) Some dictate not within 5,000 feet of incorporated areas. Usually fireworks are discharged on private property and most counties require that if you are not the owner of the property, that you have written permission from the owner. However there are many lakes where fireworks can be discharged in public areas along roads or in parks unless expressly forbidden.
The Caddo Mills park n' pop will be open this year on the 3rd and 4th of July. The cost is $20 per carload—cash only. On the 3rd they will be open from 8pm until midnight. On the 4th, 8pm until 1am.
Due to the recent heavy rains, the auxiliary parking area is inaccessible. And while the primary parking area can hold a considerable number of cars, there is a possibility that this lot could fill up. Once this lot fills up no more cars can be admitted.
This could happen on Saturday the 4th if there is a larger than expected turn out. If you would like to call ahead to gauge the likelihood of the lot filling up, you can call Charolette at 682.553.1960.
When can I shoot fireworks?**
In the state of Texas, you can shoot fireworks 365 days a year. However the sale of fireworks is limited to the dates listed above. As quality of retail fireworks improves, more and more people are using retail fireworks to put on their own displays for all sorts of occasions in addition to the holidays with which we usually associate firework displays. Birthdays, weddings, graduations, cook-outs, camping trips...you name it. Brighten up your next gathering with a stunning fireworks display by stocking up NOW with quality Nelson's Fireworks!
Can I shoot my fireworks at the Nelson's stand where I purchased my fireworks?
No. Nelson's Fireworks does not have any "stop-n-pop" locations.
**It is important that you check with your state, county, or municipality regarding the possession or discharge of fireworks. However you can check out our fireworks forums for suggestions or to make a suggestion of your own.
The information contained herein should not be considered legal advice nor are we responsible for errors and omissions. Check with your state or local municipality regarding the possession, discharge, or any other information regarding fireworks in your area.


MEGA-STORE LOCATIONS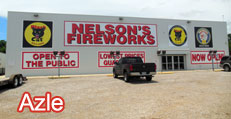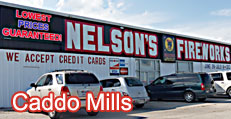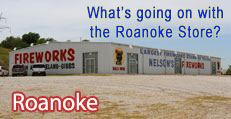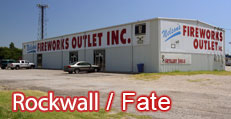 What is going on with the Rockwall store?
CITIES WHERE WELL SELL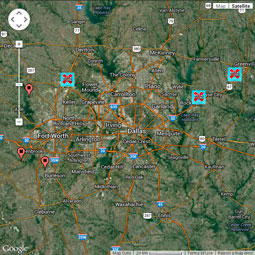 We open December 20th thru January 1st
Hours
Caddo Mills Megastore
27th 10am-10pm
28th 10am-10pm
29th 10am-Midnight
30th 8am-Midnight
31st 8am-Midnight
1st 10am-10pm
Rockwall Megastore
27th 10am-10pm
28th 10am-10pm
29th 10am-Midnight
30th 8am-Midnight
31st 8am-Midnight
1st 10am-10pm
Azle
27th 10am-9pm
28th 10am-9pm
29th 10am-10pm
30th 10am-10pm
31st 10am-Midnight
1st 10am-8pm
Whiskey Flats
27th Noon-10pm
28th Noon-10pm
29th Noon-10pm
30th 10am-10pm
31st 10am-Midnight
1st 10am-8pm

Haslet/287
TBA