LOCATIONS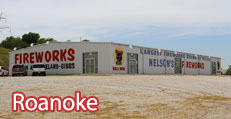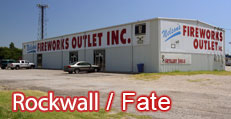 VIRTUAL TOURS
New QR Codes at Roanoke Store

You may have seen these square bar-code looking things popping up where you shop. They're called QR codes Read More...
STORE HOURS
Rockwall and Caddo Mills
Sunday – Thursday 10am to 10pm
Friday and Saturday 10am to Midnight
Closed Christmas
New Years Eve 31st 9am to Midnight
Whisky Flat hours
Sunday – Thursday 10am to 9pm
Friday and Saturday 10 am to 10pm
Closed Christmas day
Christmas Eve 10am – 4pm
New Years Eve 31st 10am to Midnight
Follow Nelson's Fireworks on Facebook & Twitter



***Highway 114 Store WILL NOT be open for the winter season. For information about the future of the 114 Roanoke Mega Store, please see this page.