So what is going on with the Rockwall store?
The city of Fate annexed our land in the fall of 2013. We secured a temporary deal to keep the store open through at least the summer of 2016.
In municipal elections held in May 2014, Fate elected five new city council members and a new mayor.
Prospects are very favorable that a long term agreement can be reached that will benefit the city and keep our store from being closed.
The bottom line is that unless something wildly unforeseen occurs, this store should be open for many years into the future.


MEGA-STORE LOCATIONS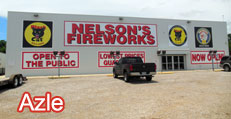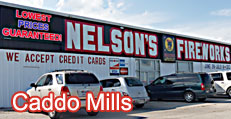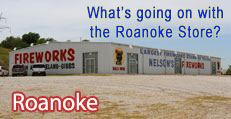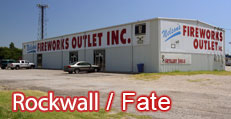 What is going on with the Rockwall store?
CITIES WHERE WELL SELL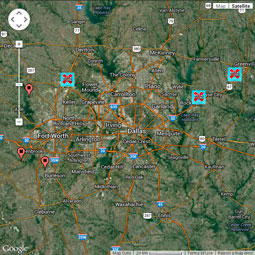 We open December 20th thru January 1st
Hours
Caddo Mills Megastore
27th 10am-10pm
28th 10am-10pm
29th 10am-Midnight
30th 8am-Midnight
31st 8am-Midnight
1st 10am-10pm
Rockwall Megastore
27th 10am-10pm
28th 10am-10pm
29th 10am-Midnight
30th 8am-Midnight
31st 8am-Midnight
1st 10am-10pm
Azle
27th 10am-9pm
28th 10am-9pm
29th 10am-10pm
30th 10am-10pm
31st 10am-Midnight
1st 10am-8pm
Whiskey Flats
27th Noon-10pm
28th Noon-10pm
29th Noon-10pm
30th 10am-10pm
31st 10am-Midnight
1st 10am-8pm

Haslet/287
TBA